Meetings & Speakers
On this page: Guest Speakers, Meeting Location and Times, Annual General Meetings, Committee Meetings
---
2020 Calendar
CORONAVIRUS (COVID-19) UPDATE!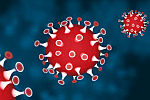 Due to the current restrictions imposed by the COVID-19 pandemic, the Club AGM planned for 27 March has been CANCELLED.
In addition, future club General Meetings are now on hold until further notice.
General Meetings will resume when it appears reasonable to do so. In the meantime, Club members will be updated about Club matters via email and our Newsletter.
---
Forthcoming Guest Speakers
Here's what's planned for guest speakers at our Club general meetings in the near future ...
(To find out about upcoming activities and outings see the 'Activities and Outings' page.)
Possible future date - to be confirmed

Gabe Denemark - The NBN

The NBN is currently being rolled out in our local area. Gabe Denemark works for the NBN in the area of Public Education, and he will explain to us how to deal with connection to the NBN and how this new technology is intended to improve our Internet usage.

Possible future date - to be confirmed

Sue Course - Lost Letters from Vienna

Sue Course's family fled Vienna in 1933. In 1977 she found, in her mothers home, a suitcase full of letters written in German. The letters detailed the history of her family as they dealt with Nazi occupation and of their efforts to survive this perilous time.
---
General Meetings - Location and Times
Monthly Club General Meetings of all members take place at 10.00am on the fourth Friday of each month (however always check with the grid above), February to November inclusive. Meetings usually finish about 12.15pm, except every second meeting when we have a bring-a-plate lunch which usually finishes around 1pm.
General Meetings are held at the Port Melbourne Neighbourhood Centre, a City of Port Phillip facility, located on Liardet St near the corner of Liardet and Bay Streets in Port Melbourne, opposite the entry to the Coles car park.
Parking in the area is not easy, but spots are usually available one or two blocks away in the direction of the tram line or city. The venue is about 8 minutes walk from the Graham St stop of the 109 tram. Route 250, 251 and 253 buses stop close by on Bay St, and the Port Phillip Community bus stops nearly outside the Liardet Centre.
The meeting format is usually as follows:
10.00-10.30: Coffee, chatting, paying treasurer for events, etc.
10.30 sharp - be seated ready for the meeting's commencement.
10.30-11.30: Guest speaker and questions/discussion.
11.30-11.40: Short break.
11.40-12.00: Meeting formalities and new member induction.
12.00-12.15: (when no plate lunch) Members Slot … a member talks about his/her life, travels, or other topic.
12.00-1.00 (every second meeting) Bring-a-plate lunch.
Members and visitors are asked to leave their mobile phone switched off during the meeting.
---
Annual General Meetings
AGMs occur on the fourth Friday of March (however always check with the calendar grid above), in conjunction with the normal monthly general meeting. The AGM is quite brief, focusing mainly on the nomination/election of the Committee for the following year.
---
Committee Meetings
These are held on the second Friday of each month, February to November starting at 10am. The venue is the Port Melbourne Neighbourhood Centre on Liardet St at the corner of Liardet and Nott St in Port Melbourne. Non-Committee members of the Club are welcome to observe at these meetings.