Meetings & Speakers
On this page: Guest Speakers, Meeting Location and Times, Annual General Meetings, Committee Meetings
---
CORONAVIRUS (COVID-19) UPDATE!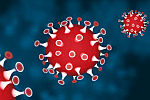 With the easing of the COVID-19 restrictions, our usual monthly club General Meetings at the Port Melbourne Neighbourhood Centre have recommenced, subject to some special rules outlined below.
The following changes to meeting arrangements are required for the Club to conform with the current COVID-19 rules:
* Meeting attendees are required to check in using a QR Code (help will be available). All members must also check in to the Probus attendance book as per usual.
* Please maintain proper social distancing while in the meeting hall and the other parts of the Liardet St building.
* Tea and coffee cannot be served so bring your own refreshments, eg a water bottle. Also, please bring your own pen to mark the Probus attendance book (we cannot share pens!).
* The Treasurer will not have a desk in the Liardet St foyer at the start of the meeting to accept payments for membership or outings. The preferred method for payments is by internet transfer or by deposit into the Probus account at a CBA branch. If neither of these payment methods are possible, a box will be provided in the meeting hall where envelopes containing payments can be deposited.
* Bring-a-Plate lunches are postponed until further notice. Instead there will be a club lunch at the Clare Castle Hotel following all meetings (see below for details).
Please do not attend a meeting if you are feeling unwell or have any COVID symptoms
NOTE: COVID-19 restrictions are subject to sudden changes. Club members will be updated about any changes to arrangements for General Meetings and other Club matters via email and our Newsletter.
---
2022 General Meeting Calendar
January
No meeting
25 February
25 March (AGM)
22 April

27 May

24 June

22 July

26 August

16 September*

21 October

25 November

December
Christmas Luncheon

* Note September meeting scheduled to be a week earlier due to AFL holiday on 23 September (this date is subject to confirmation)
Please advise our Secretary if you are unable to attend a monthly meeting.
---
Forthcoming Guest Speakers
Here's what's planned for guest speakers at our Club general meetings in the near future ...
(To find out about upcoming activities and outings see the 'Activities and Outings' page.)
27th May, 2022

Russell James - The Life of Squizzy Taylor

Squizzy Taylor enjoyed a fearsome reputation as a gangland figure in 1920s Melbourne. His crimes ranged from pickpocketing, assault and shopbreaking to armed robbery and murder. He also derived income from sly-grog selling, two-up schools, illegal bookmaking, extortion and prostitution.
Find out more about the life of this infamous Melburnian in Russell's presentation.

Post-Meeting Club Lunch
This meeting will be followed by a club lunch at The Clare Castle Hotel, 354 Graham St, Port Melbourne (cnr. Ross St).

Due to COVID restrictions, you must book in advance to attend the lunch - last minute drop-ins on the day are not allowed. An email will be sent out on the Friday before the meeting inviting you to make lunch bookings (please don't try to book before the email is sent out)

Note that you are welcome to attend the lunch even if you are not coming to the meeting.

24th June, 2022

Lorraine Smith - The Journey of a Lost Manuscript

In 2014 a customer in a Warrnambool second hand bookshop found a sixteenth century parchment from Yorkshire inside a copy of Alice in Wonderland. Now book shop owner and author Lorraine Smith joins us to reveal the fascinating results of her 18 months of research into this remarkable discovery.
---
General Meetings - Location and Times
Monthly Club General Meetings of all members take place at 10.00am on the fourth Friday of each month (however always check with the grid above), February to November inclusive. Meetings usually finish about 12.15pm, except every second meeting when we have a bring-a-plate lunch which usually finishes around 1pm.
General Meetings are held at the Port Melbourne Neighbourhood Centre, a City of Port Phillip facility, located on Liardet St near the corner of Liardet and Bay Streets in Port Melbourne, opposite the entry to the Coles car park.
Parking in the area is not easy, but spots are usually available one or two blocks away in the direction of the tram line or city. The venue is about 8 minutes walk from the Graham St stop of the 109 tram. Route 250, 251 and 253 buses stop close by on Bay St, and the Port Phillip Community bus stops nearly outside the Liardet Centre.
The meeting format is usually as follows:
10.30 sharp - be seated ready for the meeting's commencement.
10.30-11.30: Guest speaker and questions/discussion.
11.30-11.40: Short break.
11.40-12.00: Meeting formalities and new member induction.
12.00-12.15: (when no plate lunch) Members Slot … a member talks about his/her life, travels, or other topic.
Members and visitors are asked to have their mobile phone switched to silent during the meeting.
---
Annual General Meetings
AGMs occur on the fourth Friday of March (however always check with the calendar grid above), in conjunction with the normal monthly general meeting. The AGM is quite brief, focusing mainly on the nomination/election of the Committee for the following year.
---
Committee Meetings
These are held on the second Friday of each month, February to November starting at 10am. The venue is the Port Melbourne Neighbourhood Centre on Liardet St at the corner of Liardet and Nott St in Port Melbourne. Non-Committee members of the Club are welcome to observe at these meetings.